About the Friends of the Western Philatelic Library
The Mission of the Western Philatelic Library
The Western Philatelic Library exists to enhance the preservation and dissemination of philatelic knowledge by acquiring, organizing, interpreting and distributing information resources in a globally networked community.
Our Commitments:
•    to build and conserve a world class collection of printed, electronic and other media;
•    to support, extend and enrich the pursuit of knowledge and enjoyment through stamp collecting;
•    to provide access and support for beginners, hobbyists, specialists, writers, and postal historians;
•    to promote knowledge through public educational events and displays; and
•    to collaborate and cooperate with other libraries and philatelic groups throughout the world.
Our Vision Statement
We will be recognized as setting the standard for providing a responsive and convenient gateway to philatelic knowledge.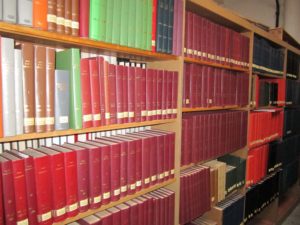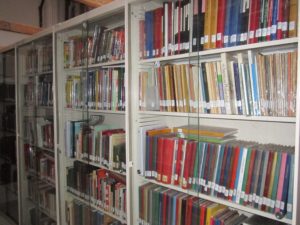 The mission of the Friends of the Western Philatelic Library is to operate, maintain, and foster the development of the Western Philatelic Library. The WPL is staffed entirely by volunteers who are members of the Friends of the WPL. Other Friends outside of the area — even outside of the USA — contribute time and effort on projects that support the Library's mission.
In addition to material that belongs directly to the library, WPL plays host to a number of Special Collections that are stored at the library.
Besides organizing a core group of volunteers to staff the Library, the Friends are involved in raising funds and soliciting donations of goods and services to keep our acquisition program going and to provide for the eventual move to larger quarters. Everything from donated books, auction catalogs, philatelic journals (and donated subscriptions to journals) to donated office supplies, furnishings and library supplies are collected through the Friends for the operation of the Library.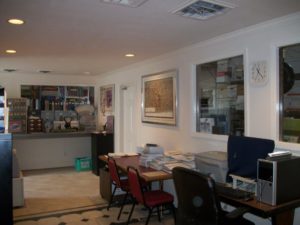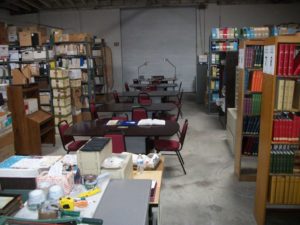 If you would like to support the Library's mission, please contact Roger Skinner by email or by phone at 650-306-9150.
In addition to operating the Library, the Friends produce a quarterly newsletter to provide our world-wide membership with information about the operation of the Library. The Bay Phil includes articles about philatelic research, book reviews, announcements about Library activities, acknowledgment of donations, listings of surplus publications for sale, listings of available Tear Sheets, and advertising for buy/sell/exchange between members of the Friends of The Western Philatelic Library.
Subscriptions to The Bay Phil are complimentary to Editors of philatelic journals through our Associates Journals Exchange Program. Contact Roger Skinner for more information on exchanging journals. The Bay Phil is one of the benefits of joining the Friends in exchange for nominal dues. Become a member today
Recent board meeting minutes are available here